There probably should be an accent mark in the name of this park, but oh well. El Capitan is a classic beach about twenty miles west of Santa Barbara, and it's quite deservedly a classic. The beach is framed by bluffs stretching directly into the ocean, and we were given an excellent view of the sunset. The beach was a bit rocky, though, so I don't know if it'd really be appropriate for traditional beach activities.
We had a great time here, even though we were only there for about an hour. We got some gorillapod work in, as well as some wading in the (freezing!) ocean: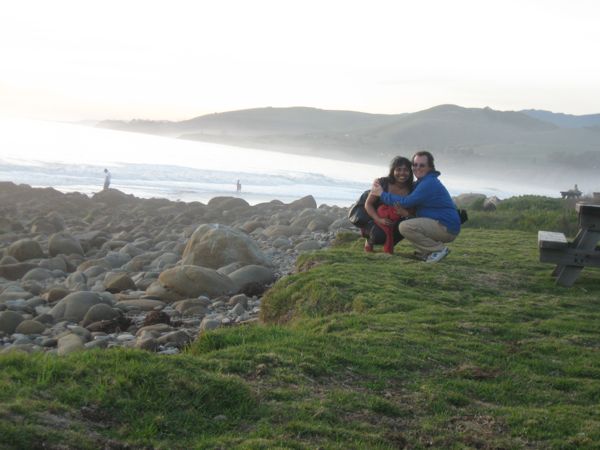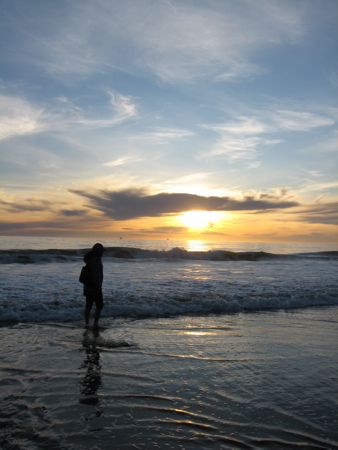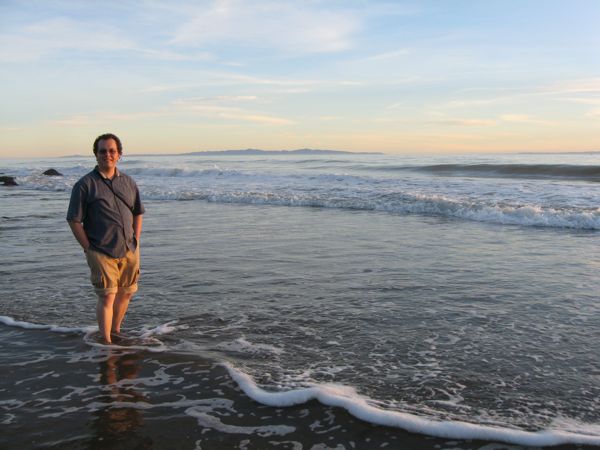 We also took entirely too many pictures of the sunset, due to the sheer beauty of the landscape. Here's one of the best:
El Capitan ended up being a great way to close a fun time in Santa Barbara. We had to leave early the next day, so we called it a night after sunset and headed home.