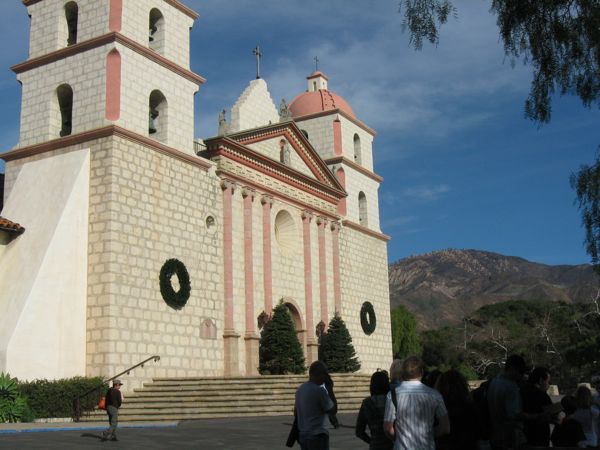 Santa Barbara is a pretty old city, and has several buildings that have been there since the city was first settled in the mid 1700s. Chief among these is the Mission, featured above. We couldn't actually get inside the church, but it was still beautiful to behold. I took a number of more artistic shots around here.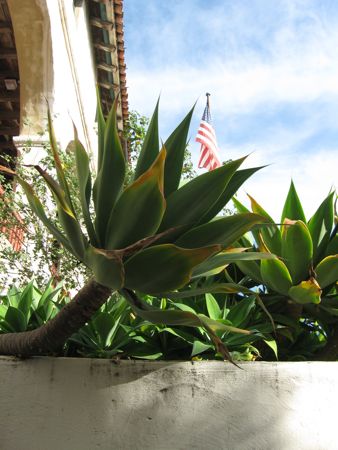 After wandering around the mission, we decided to head downtown and do a walking tour. Our first stop was the Santa Barbara courthouse, which was built in the early 1900s and is a truly remarkable building.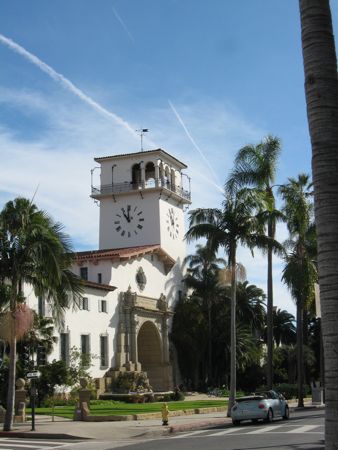 The entire building is packed with artwork, some of which is attributed to a set designer who worked with Cecil B. De Mille. We were actually allowed to go up into the tower, where we had even more beautiful vistas around town: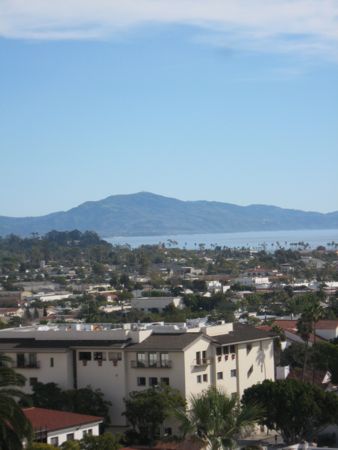 Many of the buildings were built in this same fashion, with whitewashed walls and clay tile roofs. It didn't seem to matter whether the building was two hundred years old or seventy -- they all followed the same basic design.
The remainder of our walking tour was largely uneventful. Most of the landmarks were old Adobe buildings, which eventually all looked about the same. We did see some interesting alleyways and streets, though: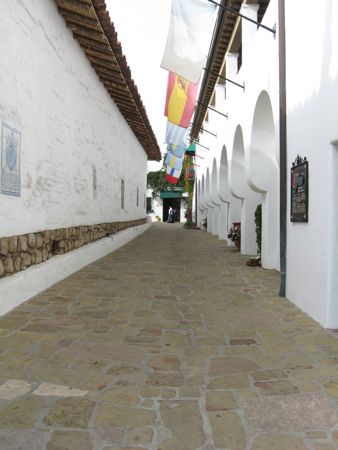 Thoroughly tuckered out after our hike, both in the hills and around town, we took a brief siesta in a park and then headed out again to watch the sun set.