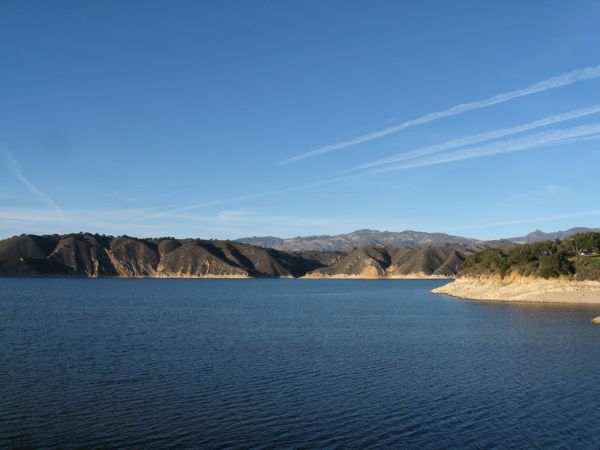 Cachuma Lake is a decent sized lake nestled into the Santa Ynez landscape, about twenty or so miles from downtown. We had originally hoped to do some hiking around the lake, but we discovered that the recreation area was aimed much more at campers than at hikers. The park featured a grocery store, gas station, over 200 camp sites with connections for RVs, and not more than three hiking trails (two of which were either closed or unmarked). Also interesting, the park was inundated with skunks, one of which was being held captive at the park's nature center. We ended up just walking around the lake for a while until sunset, which was fantastic in the mountains.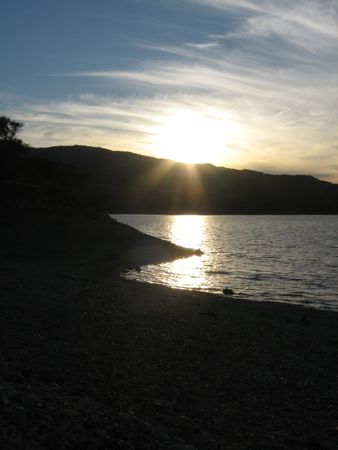 Sunset over Cachuma
On the way to sunset, we took advantage of the scenery to play with the gorilla pod some more.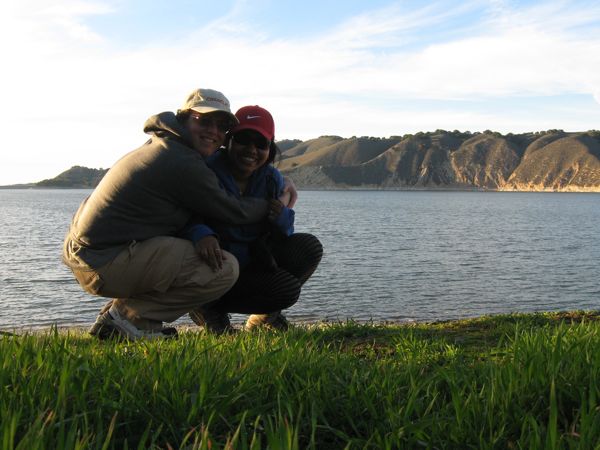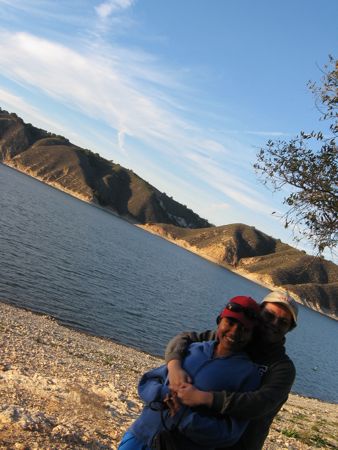 The first shot was on level ground, the second was attached to a tree. The tree probably wasn't the best idea -- I was hoping to straighten the image in iPhoto, but it appears that Apple has decided that photos more than 10 degrees off are uncorrectable.
The scenery out at Cachuma is very pretty. I wish we could've seen more of it, but we got there too late and the park is pretty obviously catered towards the camping set rather than the hiking/scenery set. Maybe we could have seen some interesting views along the closed trails, but I'm not positive. As it is, our best piece of scenery was: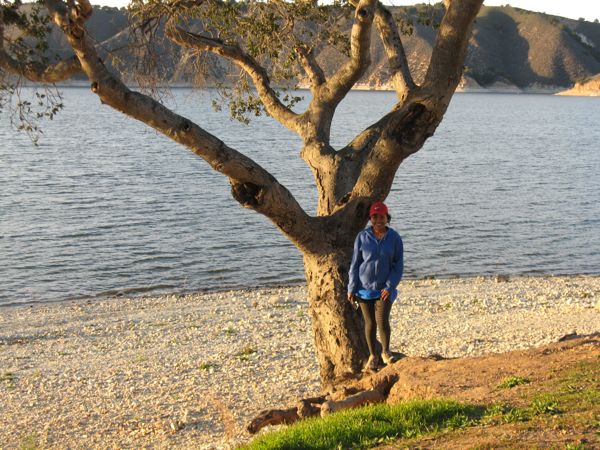 And that was it for day one of our trip to Santa Barbara. We grabbed a quick bite for dinner and headed home early, tuckered out from wandering around all day. Not a bad way to spend New Years Eve, though.