Hi everyone! So I spent the last week in Austria with Urmi. Urmi had a conference (
UC 2008
) that coincided with our one year wedding anniversary, so I decided to tag along and see the sights. Austria is a pretty cool place, although we had quite a bit of trouble with the language and, I think, spent far, far too much time walking. Photos coming soon -- we took over 700 of them, and Urmi is (I'm sure) still snapping away. Until then, enjoy these...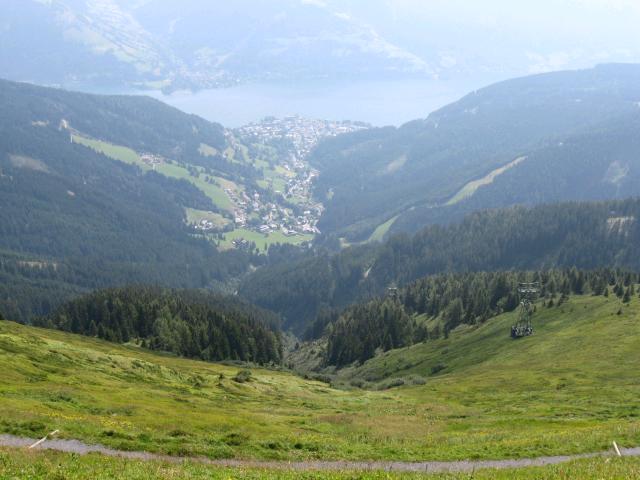 Zell am See from Smittenhohe
Salzberg Old Town
Werfen fortress from the road to Eisreisenwelt (where none of our photos turned out very well)
An old castle we saw while biking on the Danube
I wrote a few other posts while on the plane back from Austria. The flight was over 11 hours long, and I had a decidedly
unpleasant experience
with the Atlanta airport while I was waiting to get back to Ronald Reagan. Anyways, expect to see a few reviews of books that I read on the plane, as well as a few photos of bizarre things we ran into in Austria.