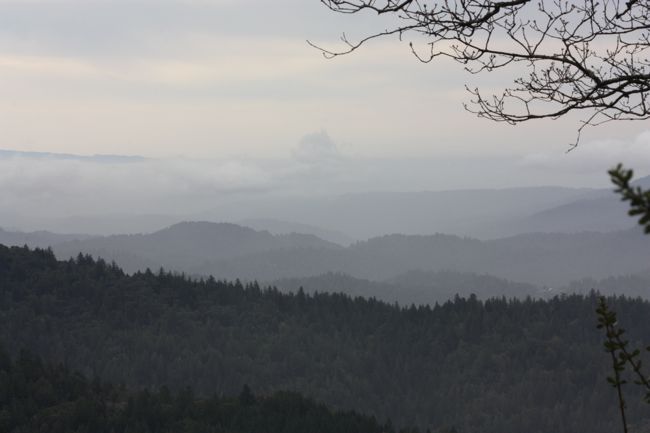 View from Goat Rock in Castle Rock State Park
Yesterday, Urmi and I went for a short hike in Castle Rock State Park, located along scenic Skyline Boulevard in the Santa Cruz mountains. We've hiked in this area before (including Russian Ridge, El Corte de Madera, and Pescadero), but Castle Rock was a bit different. For one, the trail we followed took us through dense forest as well as along the edges of cliffs. In several places, we had to climb over rocks and cross small streams, which was fun but a bit more adventurous than we're used to.
Castle Rock State Park is particularly famous for rock climbing, but we had fun with the wildlife here. The migrating birds are just starting to return to the Bay Area, so we saw several Jays, Sparrows, and even a particularly up-close encounter with a hummingbird. We also enjoyed the fresh wildflowers which are just now starting to open up.
Waterfall along the Saratoga Gap Trail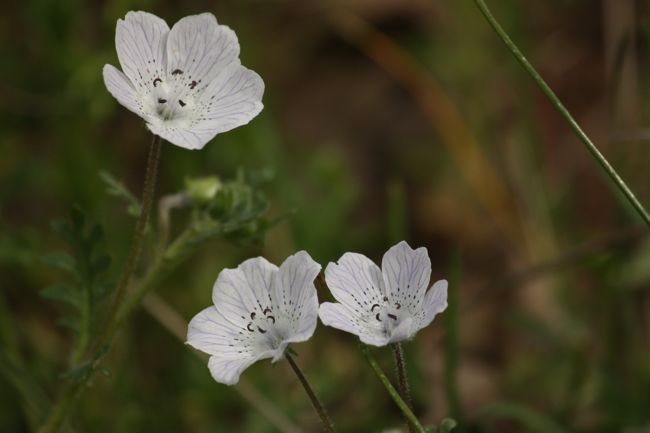 Wildflowers taken near the top of Goat Rock
Small bird taken during our hike
Close-up encounter with a Costa's Hummingbird. This female flew right in front of me and starting eating from a flower I was taking pictures of. One of the luckiest shots I've ever had.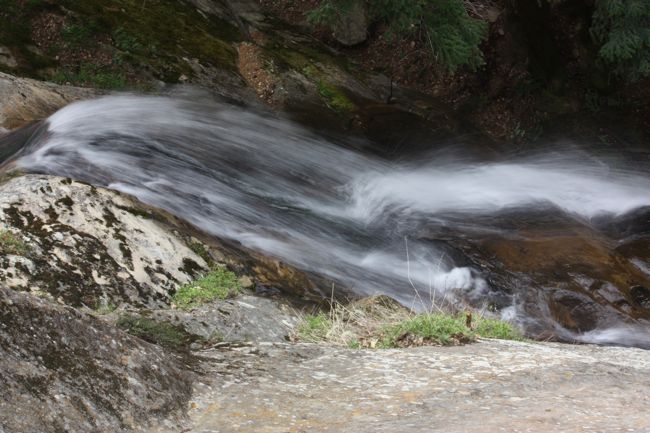 View of Castle Rock Falls from the top of the falls.
More pictures can be found on my
Picasa
page.